Luke and I have been together a year last weekend and we took the opportunity to vist an amazing hotel in Yorkshire called the Ox Pasture Hall Hotel, a few miles outside of Scarborough. We decided to really celebrate in style as we've been through a lot together in such a short time and felt like we deserved a treat!
Ox Pasture Hall really helped us relax with an all inclusive stay in one of their luxury suites with bed, dinner, breakfast and afternoon tea. We also met the very lovely Ally from Digital Diva where we had a strange instence of two bloggers called Allie/Ally at the same hotel for the weekend! It was really great to meet her (& husband!) and we had a lovely after dinner drink with them both.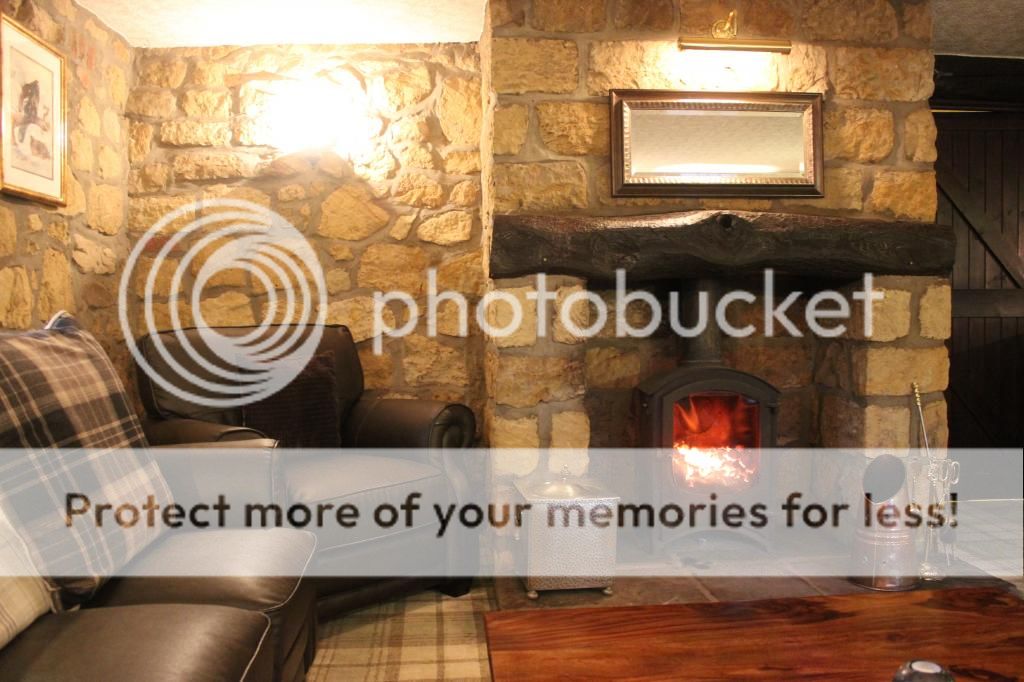 The setting was amazing, we were only a few miles away from Scarborough but the hotel felt like it was really in the middle of nowhere, which was really nice! When we arrived we had some tea before we checked in to our gorgeous room. We were kind of amazed how lovely the room was and how attentive all the staff were, everyone was just so nice.
Our room was stunning, we had a living room, a king sized bed, walk in shower/wet room with a massive bath and double wash basins. We wanted to move in! After we'd chilled for an hour and warmed up from the rainy weather we popped back to the snug area of the bar for our Afternoon Tea. I'd never had one before so I was really excited!
We had egg, beef and cucumber sandwiches and some amazing cakes topped off with scones, of course. The food was incredible and it didn't stop at the Afternoon Tea. When we went for dinner in the evening, we were seriously impressed, it was A La Carte and we were greeted with a glass of Prosecco alongside the menu.
We both chose the Ham Hock, Quail's Egg & Pee Puree starter which was super tasty. Next up for me was belly pork and stuffed tenderloin of pork with apricot and sage with homemade black pudding and savoy cabbage. It was beautiful, there's nothing else to say! Luke had brisket & fillet of beef and he really enjoyed it. For pudding I had a trio of chocolate, banana and pistachio desserts which was gorgeous and Luke had sticky toffee pudding and milk ice cream.
The cooked breakfast in the morning was amazing too, I couldn't actually finish it as it was huge! Overall, we left massively satisfied, happy and super relaxed. Everyone working at Ox Pasture Hall is lovely and so attentive. We were especially impressed with a waiter who served us in the afternoon and evening with ridiculous professionalism, he must have only been about 17 but he was so good and so nice!
I don't think we could say a bigger thank you to all the staff at Ox Pasture Hall! Our stay was perfect and we'd definitely recommend it and go there again if we had the chance! Everything about our stay was warm and welcoming and the whole experience was refreshing and relaxing fuelled by amazing food and drink. Thank you again from us both.